"
An expert is someone who knows some of the worst mistakes that can be made in his subject, and how to avoid them.
"
— Werner Heisenberg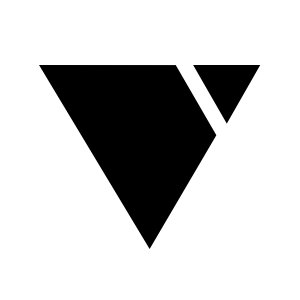 Void Digital Strategy + Design
Founder & Principal Designer
Product strategy, information architecture, user experience, user interface design, and CSS/HTML for individuals, startups, and growth-stage companies.
Theory 20th Anniversary capsule collection. (IA, UX)
Personal website for economist & author. (IA, UX, UI, CSS/HTML)
Launch site for snack subscription service. (UX, IA, UI)
"Chris is always my first call on any tech project. He's a gifted product developer with an ability to translate customer insights, product vision and project constraints ultimately into a product that users love."
― Jeff LeBlanc, Co-Founder of Out of Print Clothing
The Knot
VP / Product + UX
Brought on as a consultant in July 2013, I was hired a few months later to oversee the redesign of the company's flagship website, theknot.com — a $150MM content site, marketplace, and wedding-planning tool suite. During my 3+ years, I oversaw several teams including content, marketplace, ecommerce, innovation, native mobile, user research, and tools.
"Chris is a user-first product leader in the truest sense. He is always asking why to ensure that every decision that is made is one that is based in fact and designed to support what the user ultimately needs and wants. He was part of the leadership team that brought modern product thinking to XO and was an integral part of the relaunch of The Knot across all platforms."
— Katherine Brady, EVP Commerge & Registry, XO Group
"Chris is a talented product leader, superb at tackling a range of product challenges. [He] thrives on innovation challenges (he signed up for and achieved some tough non-obvious new products), but can iterate/scale well too. [H]is team loves him and he brought over several great people to XO from his previous roles."
— Brent Tworetzky, EVP Product, XO Group
"I hired Chris as a contractor in fall 2013 to provide information architecture and UX design services for the relaunch of XO's flagship property: TheKnot.com. Within weeks he was influencing overall product strategy, within months he was directing the project, and within a year I hired him as our VP, Product + UX for The Knot. I then expanded his staff and domain to include jurisdiction of The Knot's industry-leading native mobile apps."
— Rob Fassino, Co-Founder and former CPO, TheKnot.com
TRANSΩM
Founder & Designer
As an avid writer and voracious reader, I believe each of us has a story worth telling. Based on dozens of user interviews with aspiring and established authors, I created Transom to help writers with the age-old problem of disorganized notes.
App Store Reviews
★★★★★
I just got this app and I immediately love it. I've had other apps that do the same thing but this one is just better.
― Dominique
★★★★★
Since papers and notebooks can get lost, I was very pleased and eager to give Transom a go and I was very pleased I did!
― Niamh
★★★★★
Wonderfully simplistic app that works! Thank you.
― Craig
Delivery.com
VP / Product & Design
Brought on in the summer of 2012 to build the company's first formal Product & Design team, I staffed up and oversaw the responsive redesign of delivery.com and its mobile apps, including a full rebrand + identity redesign.
Thrillist & JackThreads
Director / Product & Design
As Thrillist's first Director of Product, I oversaw the design and launch of the lifestyle brand's web and mobile products. In three years, we released more than a dozen mobile and web products across Thrillist, JackTheads, and Thrillist Rewards.
Previous Experience
Speechwriter, product marketer, community relations manager, event planner, literary magazine editor, SAT tutor, and high-school english teacher. True story.
I'm an avid rock climber, a boxing enthusiast, and an amateur ukuleleist. I'm also a voracious reader (and an occasional writer) of fiction and poetry.
I live with my wife, son, and dog in Tarrytown, NY, where I can be found over-caffeinating at Muddy Water or wandering the aisles of our local hardware store.
"
It takes some strength of soul to resist this void into which you are thrust, and to stand up, demanding to be seen and heard.
"
― Adrienne Rich